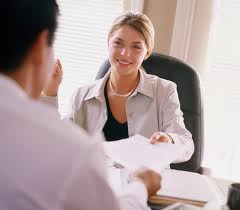 Quality background checks help employers find the best person for the job. They also can help companies meet their legal responsibilities and provide a safe environment for their workforce and customers. Because it's such a crucial part of the hiring process, it's important to do background checks right. Here are several tips from the National Association of Professional Background Screeners:
Do a quality background check. A thorough background check can help a company avoid negligent hiring. What employers may not realize is that relying on only one piece of information about a potential employee or using information that may be out of date can be as risky as not conducting a background check at all.
See how technology can help.  Talk with your background screening provider about ways to improve the screening process to save both money and time.
Follow the letter of the law. As an employer, you have certain responsibilities under the law. Make sure that all background screening practices meet federal and state regulations as well as industry requirements. Stay in compliance with the new Equal Employment Opportunity Commission criminal guidelines and the Fair Credit Reporting Act. Your background screening provider can help.
Be analytical. Consider the details of job responsibilities when screening candidates. Some key positions that require a high level of trust should be screened more aggressively.